Frank Wakefield Band
Adventures In Bluegrass 4 AB4
ALL FILM CLIPS REQUIRE WINDOWS MEDIA
Or

REAL MEDIA PLAYER TO WORK.
Send a Newsletter Opt-In Email (Click Here)
Scroll down to view the entire page and links to video. (last updated: 9-18-2009)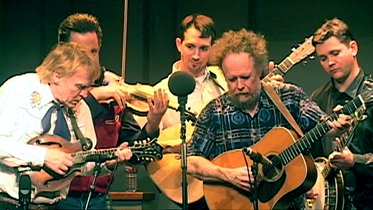 Musicians
Frank Wakefield: Mandolin
Jim Moss: Fiddle
Jeff Harris: Guitar
Graham Murphy: Banjo
The Frank Wakefield Band
Adventures In Bluegrass 4
Filmed February 6th 2003
at the Freight & Salvage in Berkeley CA
Click on the links below to start the Streaming Video.
If you have a FAST DSL or CABLE connection,
you will see a much better picture with better sound.
Does not need EQ or Bass Boost.
Produced By: Jim Moss
Visit the band web site below where you will find
other online band videos and much more:
The Frank Wakefield Band Web Site
Learn about Frank Wakefield's LESSON DVDs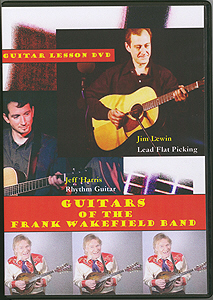 All Rights Owned by Mossware LLC.